Bold Kitchens are rightly considered experts in the design and installation of fitted kitchens in South or West Yorkshire, so if you are considering purchasing a new fitted kitchen in Barnsley or the surrounding area, then a trip to visit us in our Barnsley fitted kitchen showroom could be considered essential.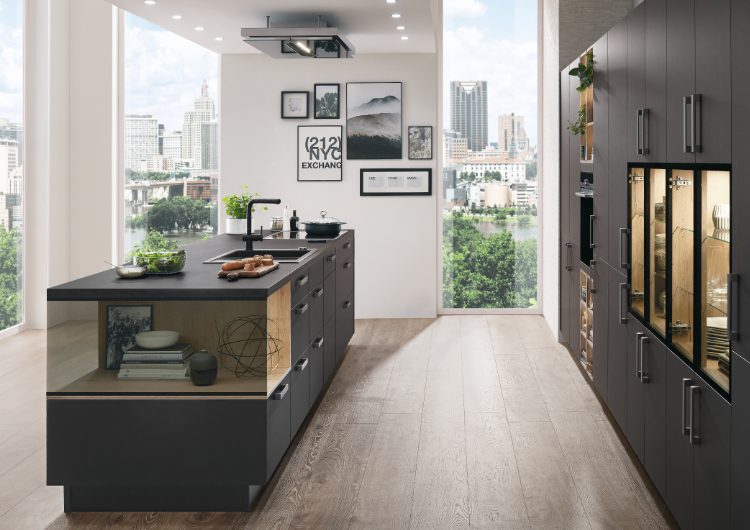 Why Are Fitted Kitchens So Popular?
For many years British consumers and housebuilders have expressed a strong preference for fitted kitchens over an assemblage of freestanding kitchen units. Time and again fitted kitchens are the preferred choice. To understand why this is the case it is helpful to understand exactly what is meant by a fitted kitchen and recognise its many benefits… As you will see from our guide below, our in-depth understanding of the exacting requirements for designing and installing fitted kitchens elevates us to the obvious choice for discerning clients in Barnsley. At the same time through our dedicated focus on customer service and attention to your design needs, we can assure you of a superb experience from concept to completion of your new kitchen project- and beyond.
What Is A Fitted Kitchen?
'Fitted kitchen' is the term used to describe a kitchen installation wherein the kitchen units, cabinets, cupboards, and appliances are mechanically fixed to neighbouring units, as well as to the kitchen's walls. This should produce a level, secure finish, with an exact and seamless fit. Any unaligned kitchen cabinets would instantly spoil the visual impact of the kitchen, and also impair use, so it is vital that a fitted kitchen achieves balance and security. This brings the kitchen together for a unified and continuous kitchen look, along with comfortable and easy kitchen use. It takes a skilled designer to exact this precision but even more so to produce a faultless fitted kitchen with an efficient space-maximising layout that meets all the kitchen owner's personal needs.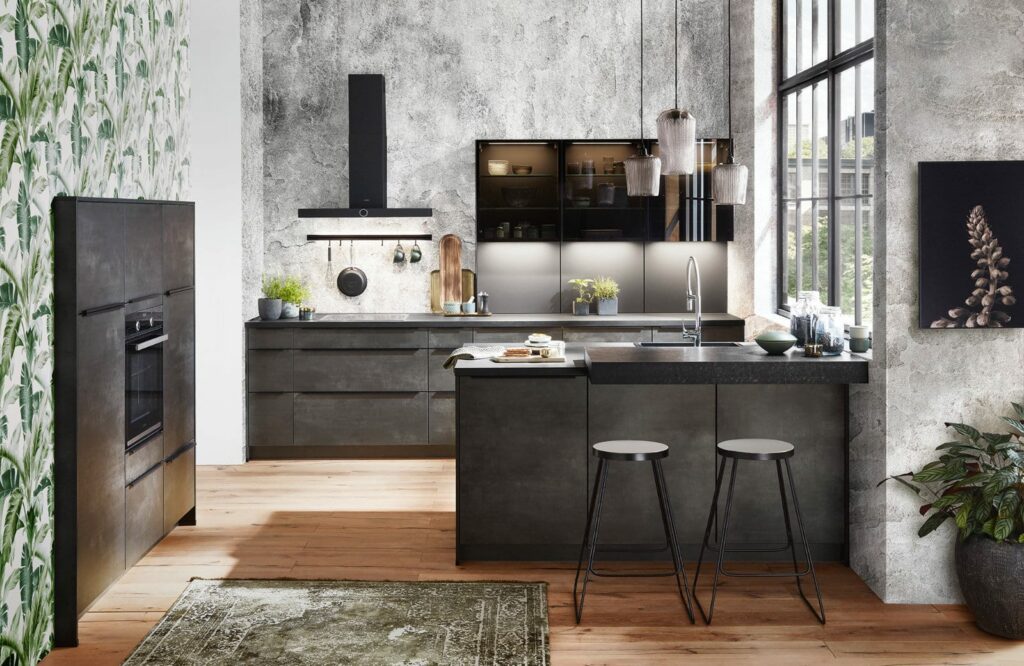 Design Benefits Of Fitted Kitchens
With few exceptions, interiors designers, architects and professional kitchen designers will usually favour fully fitted kitchens for clients' homes. Beyond the improved structural integrity covered in detail below, there are many substantial design benefits to choosing a fitted kitchen over a freestanding kitchen design: –
Fitted kitchens maximise space, which means more storage availability, as well as more easily accessible kitchen storage.
Aesthetically, fitted kitchens achieve a more seamless design, with banks of cabinets forming clean, uninterrupted sight lines.
The structural properties of fitted kitchens provide more flexibility for kitchen designers who want to include features such as overhangs, cantilevers, and open unit features.
The availability of internal kitchen fixtures and fittings from specialist manufacturers is far greater for fitted kitchens. For example, convenient kitchen pull-out larders, corner unit solutions, and kitchen tambour units, are all easy to integrate within fitted kitchen designs.
Most kitchen appliance manufacturers have extensive 'built in ranges,' purposely designed for a seamless integration within fitted kitchens. There are few who could argue a dishwasher concealed behind a fitted door is less favourable than a free-standing lump of stainless steel or white plastic! And even beyond the aesthetic benefits, there are compelling ergonomic reasons for integrating kitchen appliances within a fully fitted kitchen. For example, a mid-height oven that is accessed whilst standing is far easier and safer to use than one which requires bending to floor level. Similarly, a hob recessed within a worksurface can be set back to reduce the risk of a pan falling on to the floor. Whereas with a freestanding cooker with a hob top, there is obviously no adjustment on this
Practical offerings such as fitted plinth neatly finishes a kitchen with its sleek appearance. It is also simple to remove, allowing easy access at otherwise hard to clean areas; this reduces the possibility of dust traps, or worse, a home for pests such as ants or mice.
Custom Fitted Kitchens
An experienced and proficient kitchen designer knows that all people have varying personal wants and needs, and as such all kitchens should be designed on an individual basis. Use of space is fundamental within any kitchen design but no matter the shape or size of a room, a fitted kitchen must be designed according to the tastes, habits, and needs of the individual or family that uses it. It may be that a family requires space for both relaxing and dining, and so a kitchen island or breakfast bar with seating is best suited. Alternatively, more storage may be essential within a small kitchen space and in which case, a larder cupboard, wall unit, or carousel which maximises corner space will enhance the layout. Any kitchen design solution must be practical and functional; but equally important is that it fills the allocated floor and/or wall space neatly and seamlessly, whilst complimenting all other fitted furniture and kitchen appliances present. This creates a highly desirable visual aesthetic. For such reasons the best-fitted kitchens are heavily designed dependent, relying on the skill set of an experienced designer (as well as the quality of cabinetry and installation) to unify the design.